As a kind reminder to our customers, beginning December 1st, 2012, Kids-N-Teens will not accept credit/debit cards.

Kids-N-Teens is a family owned and operated business dedicated to providing quality hair care services in a fine atmosphere. We provide ultrachic, high fashion hair styles.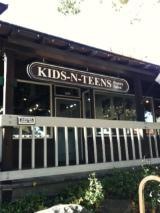 Visit us once and you'll understand why Kids-N-Teens is the most inspired and family friendly hair salon for children and teenagers! Extraordinary client relationship and passionate service are key to any beauty success.

Kids-N-Teens has the experience and expertise to get the job done right the first time. We guarantee our quality work and your satisfaction. We strive to make every visit exciting for children and relaxing for parents.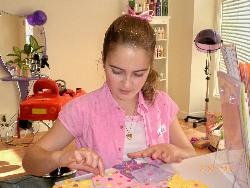 While your kids are busy receiving their hair services while watching a movie of their choice from our large collection, please visit our hair products display. The products offered in our salon are sulphate-free, tear-free, parabens-free, and eco friendly.

We take pride in offering a salon that is meticulously clean. Every great hair design starts with a pleasant conversation and a free consultation. Our highly trained staff spends the time needed to make the visit to our salon a pleasant one.

When it's time for haircare services, it's time for KIDS-N-TEENS!